Welcome to my P90X blog!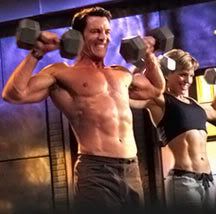 This is a blog about my experience doing the X.
I will be talking about my daily workouts and diet. This is to be a daily progress and accountability on how I am doing punishing myself doing P90X and other workout programs.
Thanks for visiting

This is a video of the new workout program that I have started. I have done it for 2 days now and it is kicking my butt in a really good way though. It is going to be tough and I hope that I can stick with it.

The first workouts made me sweat so much and got my heart rate really high.

So enjoy the video and wish me luck on completing the 60 days.

Thanks for visiting.
Posted by

Chad
at 9:03 PM
1 who cared to read my blog said